School Science Laboratory Furniture
A science composite lab is one in which experiments of all subjects can be done. The size and number of tables can be determined based on the students batch strength and the lab dimension.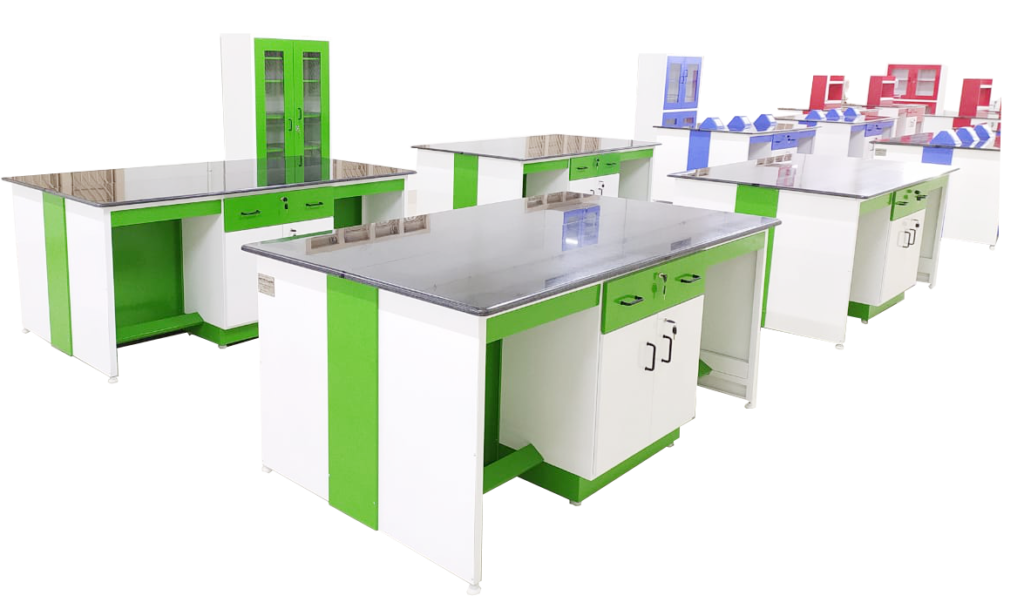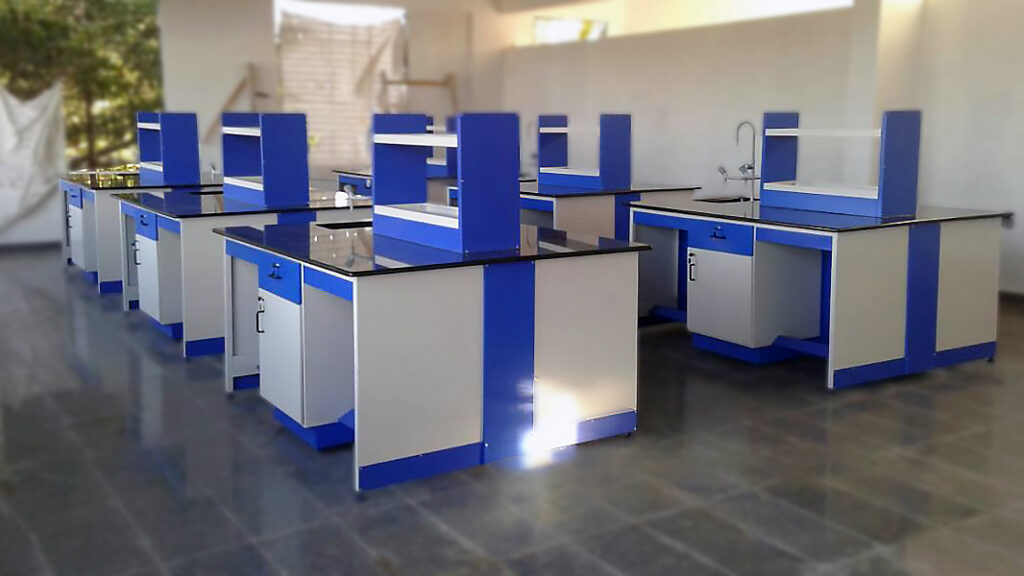 Chemistry laboratory, work tables with sink and reagent rack is required. These work tables are provided with storage cupboards to store individual students apparatus, glassware and personal protective equipments. 
Physics lab work tables require large space to accommodate all instruments and apparatus. Electrical connections are required in each table at the right location to connect these instruments and apparatus. An electrical circuit breaker which protects against short circuit is to be provided in each table. In the event of short circuit, breaker will trip and prevent accidental electrical shocks.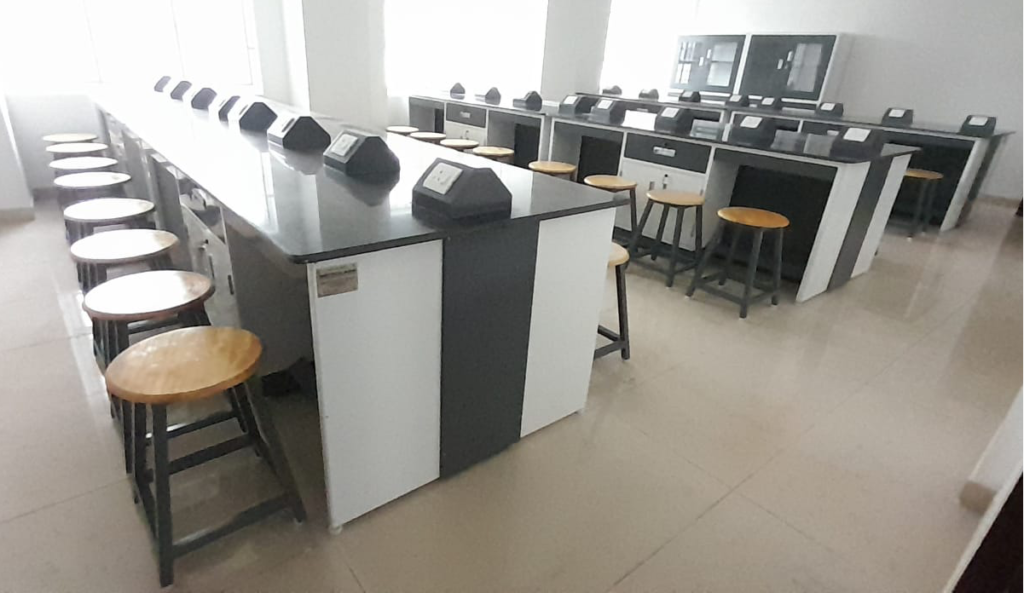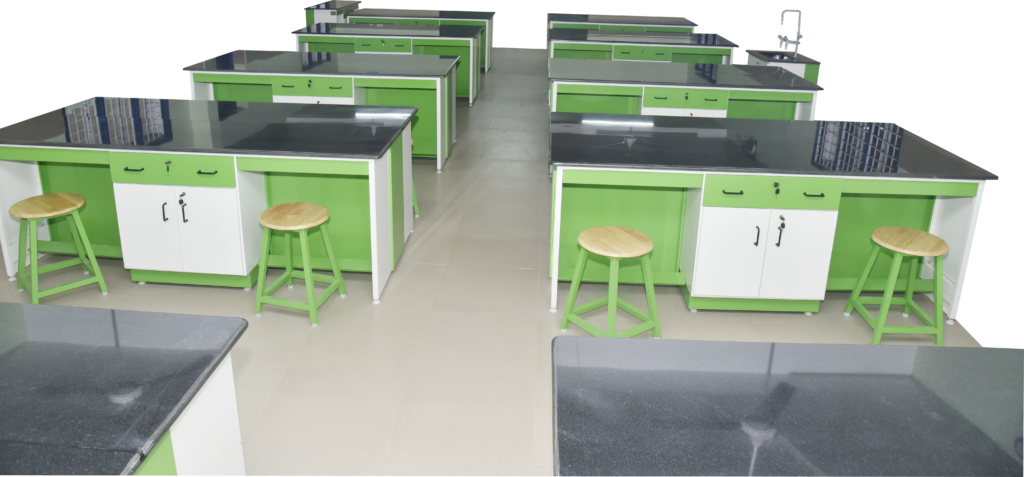 In biology lab, island work tables are to be provided with sink, drawers and cupboards. Individual cupboards and draws are provided to keep specimens, equipment and personal protective equipment.
With computer science labs still being a relevant part of grade to high school levels, what kind of furniture should your lab / tab room have that provides more efficiency and comfort.  The computer science lab furniture is important in developing the future generation of tech inventors. We also make use of finest quality raw materials to ensure the durability and longevity of the products.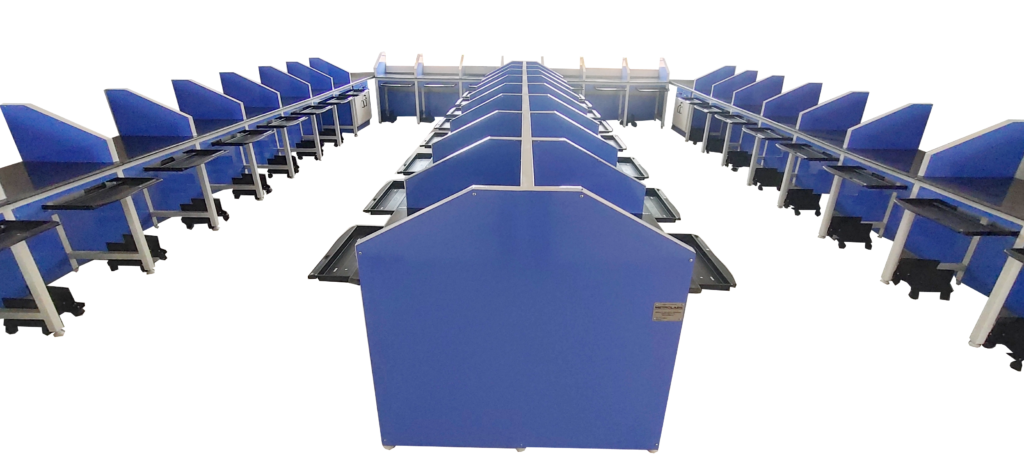 Maths lab furniture design, manufacture, supply and install with different designs and colours. Being manufacturer of school maths lab furniture in India we always give priority to the quality of our products. We supplied maths lab tables with different attractive geometrical shapes that promotes a playful learning to the students. 
Language Lab for School – It is the best medium for speaking practice and students will be able to learn many languages simultaneously. Language labs are known by many names such as digital lab, multimedia language lab, English lab and language media center etc in this modern era. These labs are established by institutions and colleges for many purposes.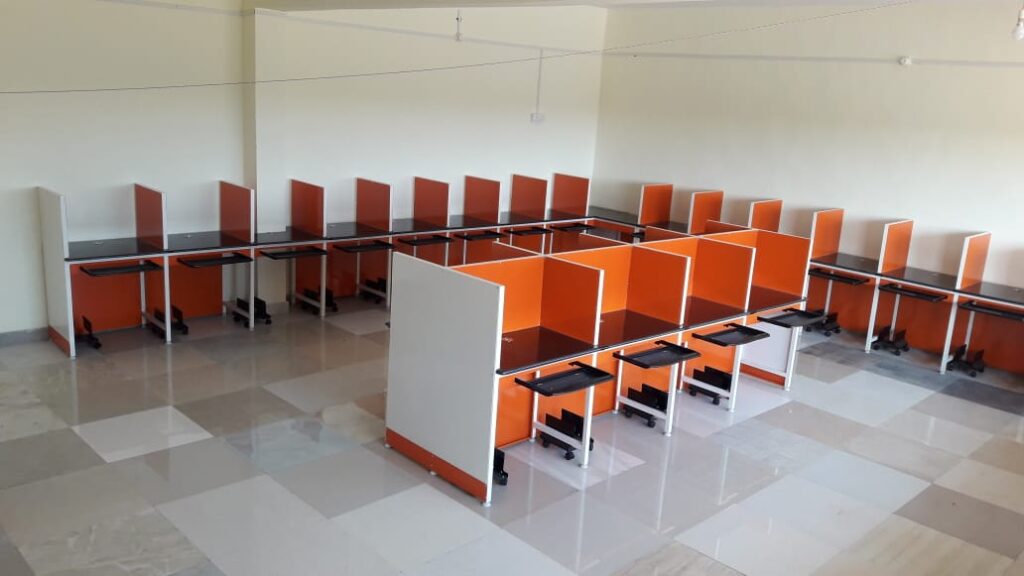 School Laboratory Fume Hood is designed to meet the needs of instructional laboratories. Clear back and sides and taller front viewing window provide enhanced visibility for conducting chemistry demonstrations or observing students using the hood. The clear back also does not obstruct visibility when hoods are placed back-to-back in an island configuration